The Bed & Breakfast was inaugurated in September 2018 by Mrs Anna Rosa Bernardini who decided to open to the public three fantastic suites of her historical Palace to celebrate Matera European Capital of Culture in 2019.
Palazzo Bernardini Bed & Breakfast is located in the Sassi of Matera, in the historic center and overlooks Piazza del Sedile which acts as a link between the two Sassi di Matera: Caveoso and Barisano.
The historic house is a few hundred meters from the Cathedral of Matera, the church of San Francesco d'Assisi, the Music Conservatory, the MOMA Museum and the city center.
Palazzo Bernardini is a historic residence of a patrician family (named Ferraù, Firraù or Firrao), which still preserves a significant part of the original furnishings and decorative elements dated between the end of the 18th century and 1802, while the oldest part of the building dates back to 1448.
Mrs. Anna Rosa wanted to give their guests the opportunity to experience a stay in Matera in her Palace to taste a family atmosphere, the colors and the flavours of a historic house.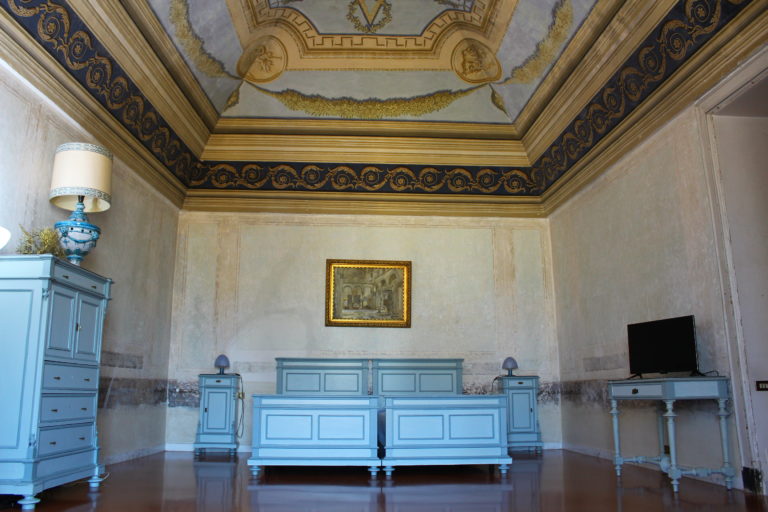 Firraù Suite
Useful information:
Check-in from 12 to 18. Check-out by 10 am.
It is possible to leave the luggage in storage.
The nearest parking is in Via Pasquale Vena.
It is possible, on request, to organize shuttles to and from Bari airport and train station or other destinations.
Rates: € 200.00 (1 or 2 people) – € 250.00 (3 people with 1 extra bed)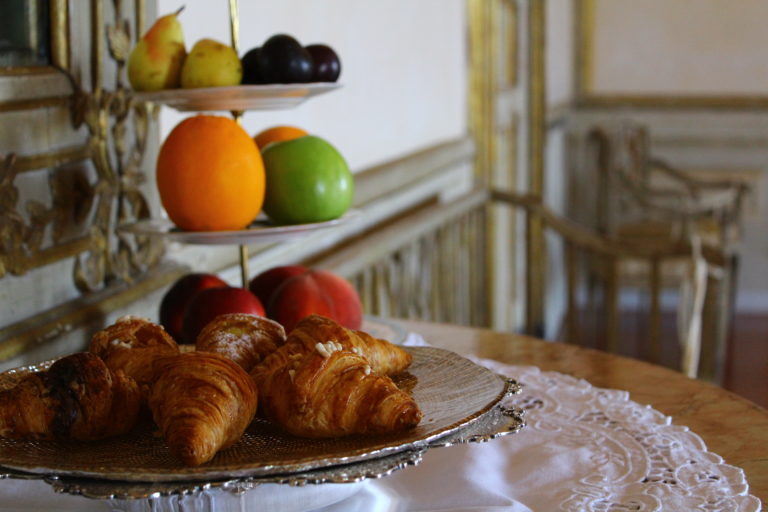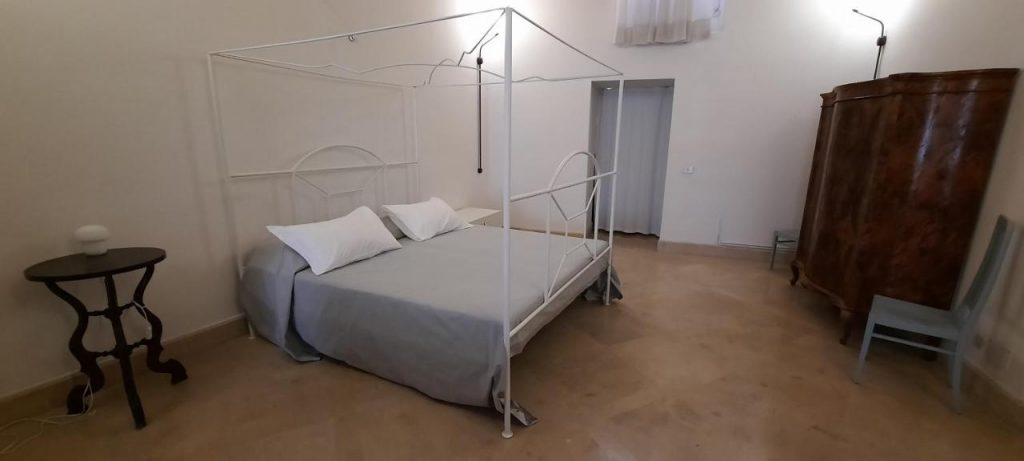 Suite degli Angeli (Angel Suite)